Ordering a Custom-Made Cake: A Step-by-Step Guide to Getting the Cake of Your Dreams!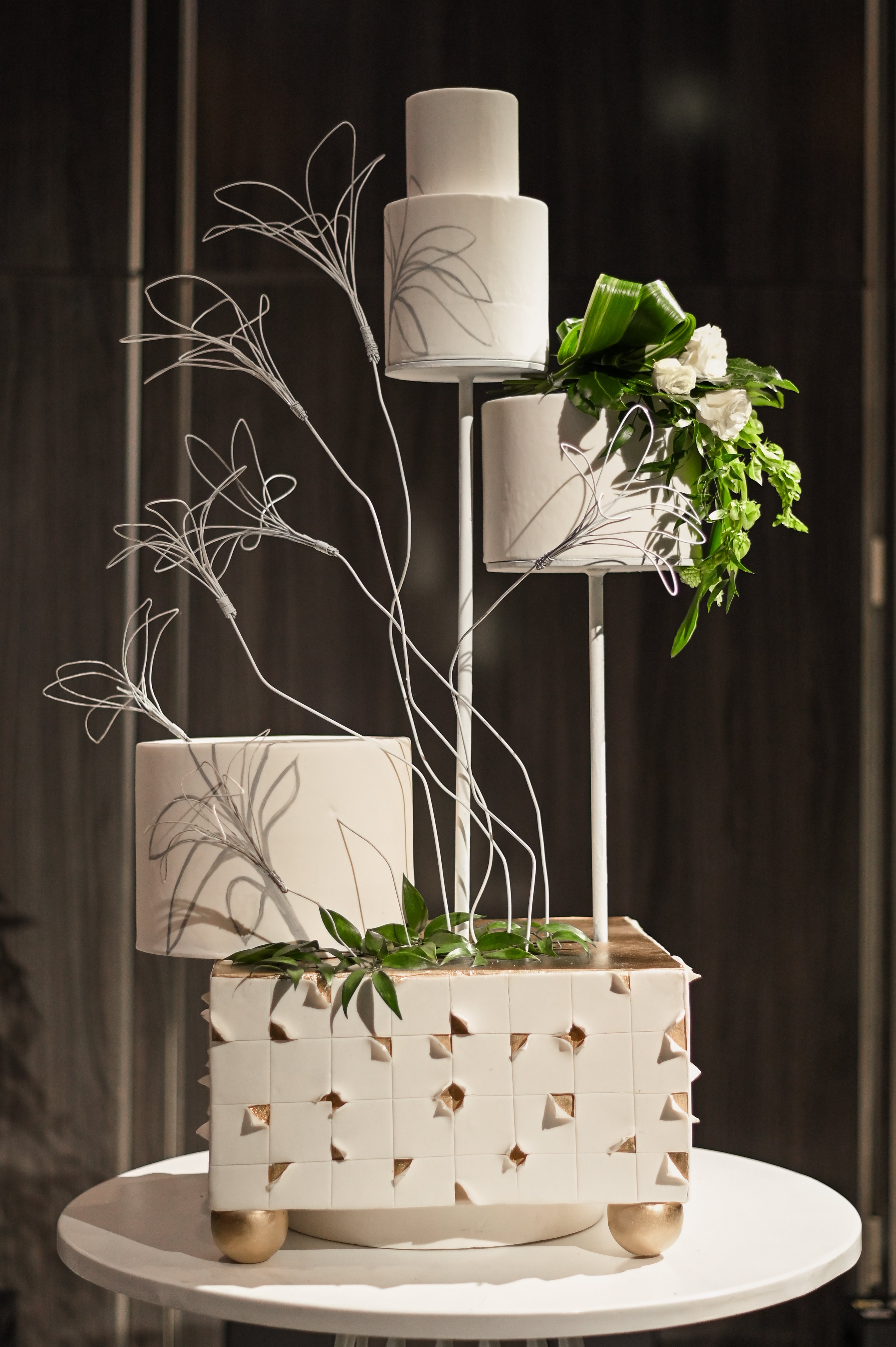 Ordering a custom-made cake can be an exciting process, whether it's for a wedding, a birthday, or any other special occasion. However, it can also be a daunting task, especially if you're not sure what steps to take. Here are some tips to help you order a custom-made cake and communicate your ideas effectively to the cake chef.
Step 1: Choose the Type of Cake
The first step in ordering a custom-made cake is to decide what type of cake you want. Do you want a traditional cake with frosting, or do you want something more unique, like a tiered cake or a sculpted cake? Consider the occasion and your personal taste when making this decision.
Step 2: Determine the Flavor
Once you've decided on the type of cake, you'll need to choose the flavor. Many cake shops offer a variety of flavors, including chocolate, vanilla, red velvet, and more. Make sure to ask about any special dietary requirements, such as gluten-free or dairy-free options, if needed.
Step 3: Determine the Size
Next, you'll need to determine the size of the cake. This will depend on the number of guests you'll be serving. Cake chefs can advise you on the appropriate size based on the number of guests you have, but it's always a good idea to have an idea of how many people you'll be serving before placing your order.
Step 4: Choose the Design
The design of your cake is where the fun really begins. You can choose a simple design with a few decorations or go all out with a more elaborate design. Look online for inspiration, and don't be afraid to bring in pictures or sketches to help the cake chef understand your vision.
Step 5: Communicate Your Ideas
To ensure that the cake chef understands your vision, it's important to communicate your ideas clearly. Be specific about the design elements you want, such as colors, patterns, and decorations. If you have any special requests, such as a specific type of flower or a particular message, make sure to let the cake chef know.
Step 6: Set a Deadline
When placing your order, make sure to set a deadline for when you need the cake. Keep in mind that custom-made cakes require more time than pre-made cakes, so make sure to order well in advance of your event.
Step 7: Confirm the Order
Finally, make sure to confirm your order with the cake shop. Double-check the size, flavor, and design of the cake to make sure everything is correct. Confirm the deadline and any other details with the cake chef to avoid any misunderstandings.
In conclusion, ordering a custom-made cake can be a fun and exciting process, but it requires some planning and clear communication. By following these steps, you can ensure that you get the cake of your dreams for your special occasion. Remember to communicate your ideas clearly and set a deadline to ensure that everything goes smoothly.
If you're not sure about any aspect of the process, don't hesitate to contact us! Our cake experts are always happy to help you create the perfect cake for your special occasion.